Gold Gradient Stack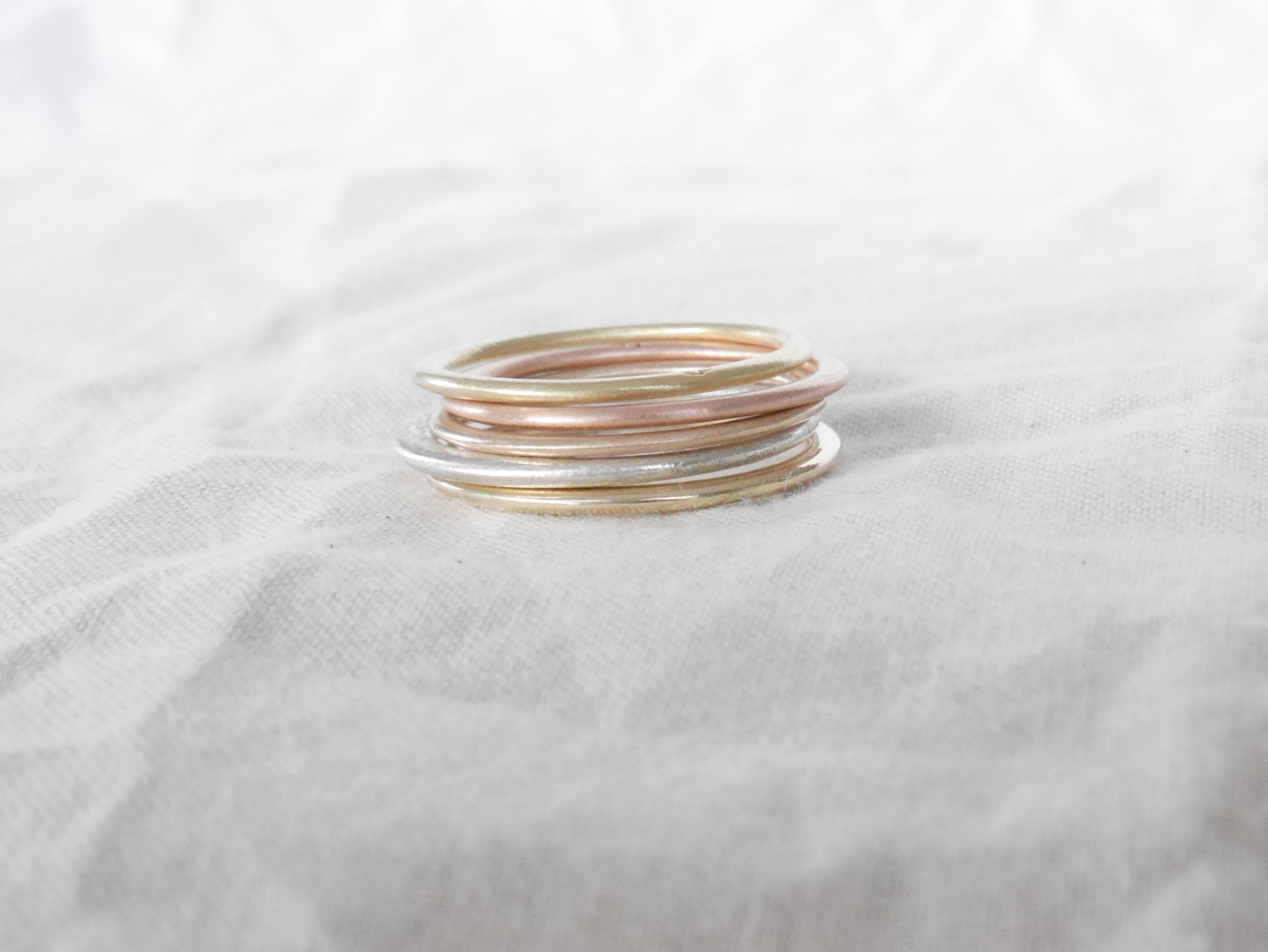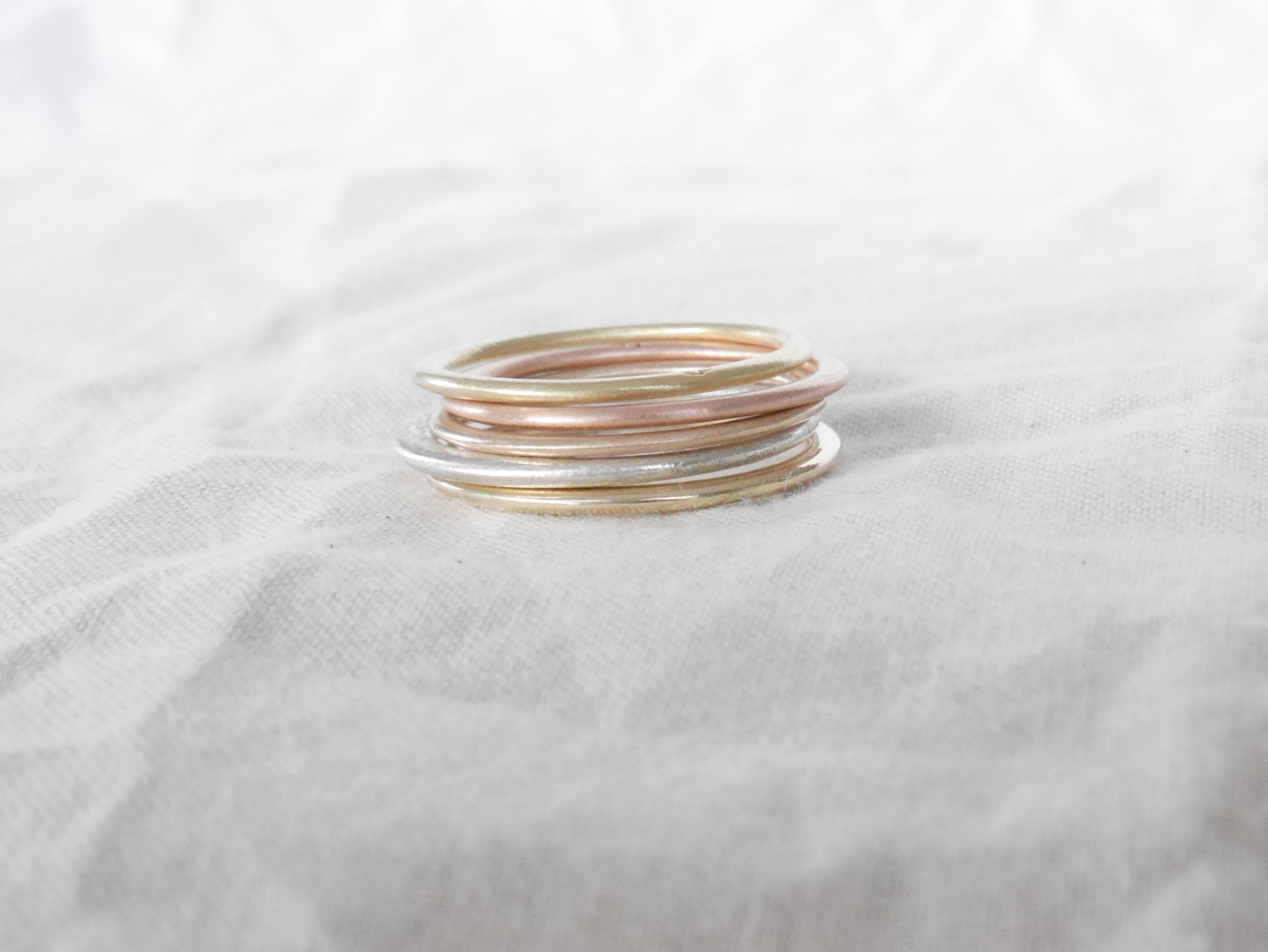 Gold Gradient Stack
The Gradient Ring Stack embraces change through its inspiration of blending colors. This visual shift reminds one of the beauty of the moments in-between life's moments. Created from an array of beautiful recycled golds and silver, this piece can be worn all together, split between both hands, or worn one ring at a time.
14k rose gold, 14k peach gold, 18k yellow gold, 14k yellow gold, sterling silver. Each of the five rings has a slightly different thickness than the others, resulting in subtle variation among the stack, and creating an ebb and flow throughout.
Available in size 6.25
Handcrafted box: Your ring will arrive in a beautiful handmade walnut box.
Timeline: This is a one of a kind piece and will ship within 7 days.